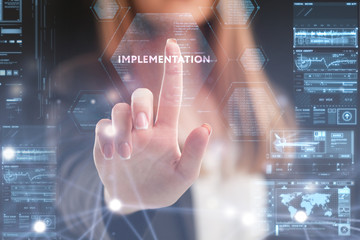 WHY Odoo IMPLEMENTATION right Partner?
Before we look at the implementation process in detail, your initial focus should be on selecting the right ERP system software provider for your business.
Moreover, even if you do right configuration, there are certain other areas also keep in consideration for best successful implementation like the requirement analysis, business process mapping, user training etc. As a result, the combination of all these gives better results for your implementation effort.
So, basically in the scenario its needed
an experienced Odoo erp implementation partner gives right direction and steps to make the implementation worth
Why Odoo IMPLEMENTATION with us?
Experienced Requirements Analysis and Business Consultants.

Experience from version 5.0 to the latest version of Odoo.

Experience in Community, Enterprise version of Odoo.

Experience in Odoo.sh enterprise based Editions.

Dedicated functional and Technical support Provider.

Quality Deliverable and support services on implementation.

Completely Follows project implementation cycle and execution of cycle.

Experience in almost all industry such as Retail, Manufacturing, Manpower & Event, Information & Telecommunication, Bridal care, spa and massage center, Healthcare, Education, Hotel & Restaurant, Management & Consultancy, Pharma Industry software, Market place and E commerce based Business etc.